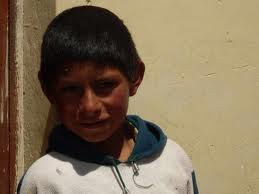 Pedro has the power to heal. He keeps people health just by staying in the same room. He can also use his powers to heal more serious wounds, although seems unable to heal mental wounds, E.g. seems unable to help scott after he is tormented by the Nightrise corporation.
Ad blocker interference detected!
Wikia is a free-to-use site that makes money from advertising. We have a modified experience for viewers using ad blockers

Wikia is not accessible if you've made further modifications. Remove the custom ad blocker rule(s) and the page will load as expected.